During a conversation with a safety director from a renowned multinational corporation, he shared with me the challenges they faced with slip and fall accidents caused by icy and snowy conditions. Determined to find a solution, they delved into extensive research, testing, and thorough analysis. Ultimately, they made the decision to invest in ice cleats that they believed were the best available at that time. (Just to clarify, these were not the ice cleats produced by my company.)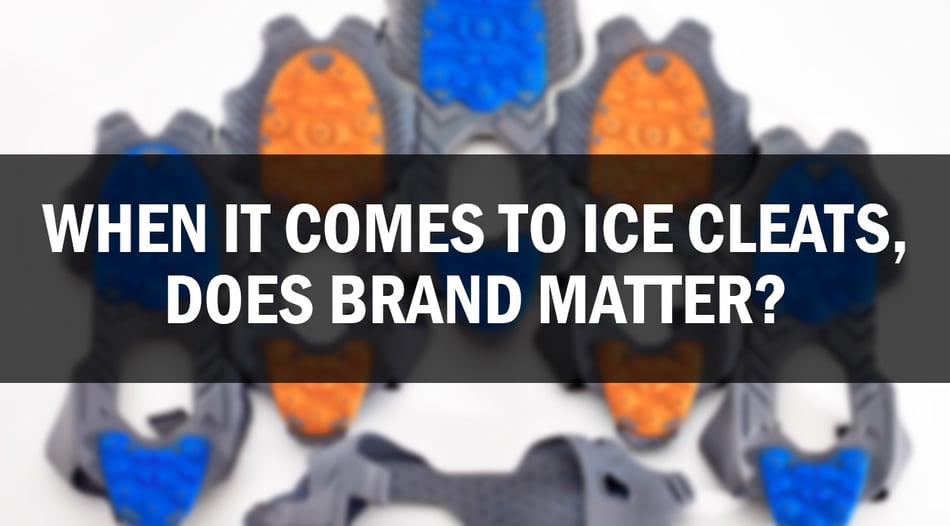 I inquired about whether they still experienced slip and fall incidents in icy and snowy conditions, to which he reluctantly confessed that they did. However, he quickly added, "We've had great success with our current brand. Why should I switch to yours?"
I was fully prepared to respond, as this question is one I encounter frequently. So, I began with a simple query: If your employees go from outdoor ice and snow to a clean indoor surface, such as concrete or tile, can they safely keep wearing your current ice cleats without removing them?
His answer was a resounding no.
The safety director went on to explain that employees are instructed to remove their ice cleats before entering buildings. I followed up by asking if they had ever encountered any issues with employees forgetting or refusing to take off their ice cleats before walking indoors. Once again, he reluctantly admitted that they had indeed faced such problems.
I posed one final question:
Wouldn't it be ideal to find a solution that can be worn both outdoors and indoors without the need for constant removal? Naturally, he agreed! Employees would no longer complain about their ice cleats, and he could potentially reduce, if not completely eliminate, all winter slip and fall incidents.
Now, let me ask you one last question: If your company currently utilizes ice cleats or other traction aids that prove slippery indoors or require frequent removal, don't you think it might be time to reconsider the brand you're purchasing?
---

Thank you for reading. If you found value in this post, please share it with your LinkedIn network or simply "like" it.
Bill Coyne is the VP of Sales for Winter Walking. He has been helping organizations across a wide variety of business sectors eliminate workplace slips and falls incidents in ice and snow for over 20 years. Email Bill bill@winterwalking.com or visit www.winterwalking.com for additional helpful information and resources.