In recent years, the ice cleat and winter traction aid market has expanded a great deal. In fact, you might say it's overwhelming.
If you don't want to spend the next 15 years of your life doing all the research necessary on how to prevent winter slip and fall incidents, the good news is, I've done that research for you. And now, I'd like to share some tips to help you simplify the options you have available in the marketplace.
So, what are the two most important types of traction aids: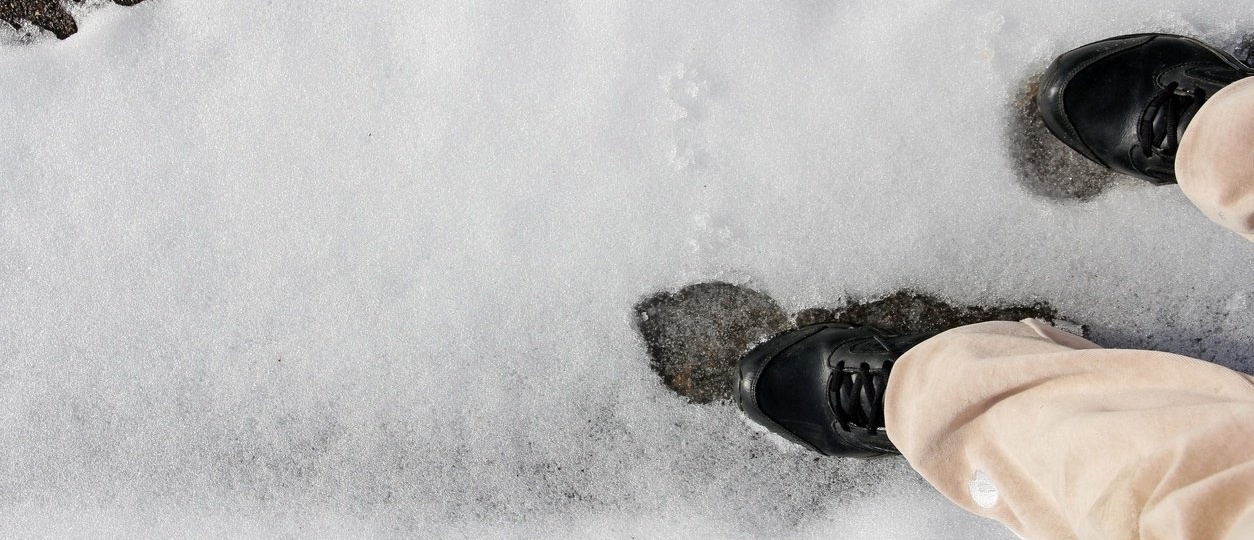 1) TRANSITIONAL TRACTION

®

: Can be worn both inside and outside without being removed
These are very unique, and there are currently just a few different technologies that fit this criteria – low-profile studs, gritted footwear and rotating spikes.

Transitional Traction is most beneficial for workers who constantly move from outdoors to indoors and don't want the inconvenience of having to remove the more traditional, and "aggressive," ice cleats.

These can be put on at the beginning of a shift and kept on all day. (This may eliminate all those complaints you hear about traditional ice cleats.)

This category is also the safest to wear on steel, concrete, tile, epoxy floors, and other surfaces, and won't cause slip hazards.

They are also the safest winter traction aids to wear on catwalks and grated surfaces, and won't cause trip hazards.
---

2) WORKING TRACTION
®
: For working on ice and snow; outdoor use only
These traction aids are the most common in the marketplace because they have been around for many years.

Working Traction is most beneficial for workers that are in icy parking lots, or for those that don't mind constantly taking them on and off as needed when you change walking surfaces.

Easy on/off lightweight stretch devices, heel-only devices, spiked overshoes and ice-walking sandals all fall under this category.

These traction aids are designed to be used in ice and snow only. If worn on hard surfaces, like steel, concrete, tile and epoxy floors, they will cause slip hazards.
I would venture to guess that if your employees hate their current ice cleats or traction aids, chances are their devices fall in the "Aggressive Traction Aids" category. Simply switching to Transitional Traction Aids to reduce slips and falls on snow and ice would help keep them safer, more productive and happier when working, indoors and outdoors, during the winter months.
---

Thank you for reading. If you found value in this post please click "SHARE" to make your LinkedIn network aware or simply "LIKE" it.
Bill Coyne is the VP of Sales for Winter Walking. He has been helping organizations across a wide variety of business sectors prevent workplace slips and falls incidents in ice and snow for over 15 years. Email Bill directly at bill@winterwalking.com or visit our website www.winterwalking.com for additional information and resources.