The process for selecting ice cleats and traction aids to help reduce slip and fall incidents in ice and snow can be very frustrating, time consuming, confusing, annoying... and well, you get the point. The following tips can help you avoid the stress involved when searching for the best and safest traction aid options for your employees working outdoors.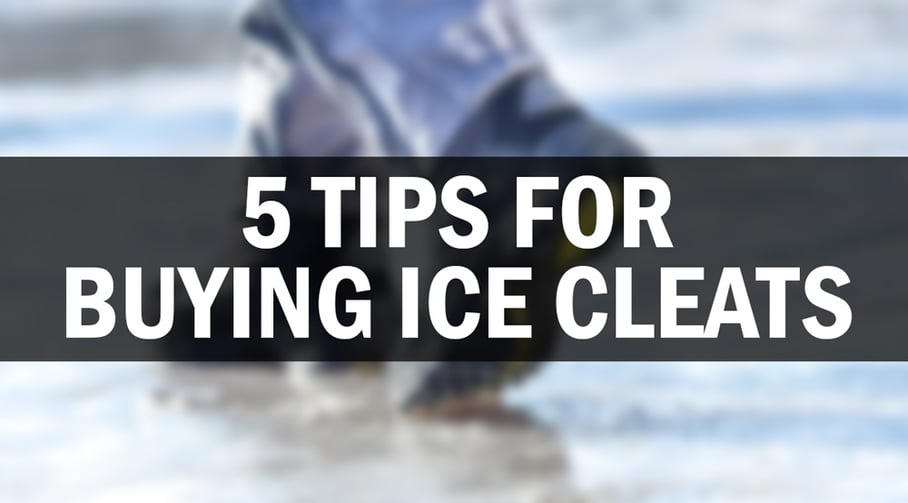 Winter Walking Tips
Is this ice cleat or traction aid safe to wear indoors without having to be removed?

If these ice cleats are worn indoors, what will happen? Could they cause unintended slip or trip hazards if worn on surfaces other than ice and snow? How will ice cleats react when worn on when tile, concrete, steel, epoxy floors, catwalks and grated surfaces?

Is this ice cleat safe to wear while driving or operating heavy machinery?

Is this an industrial-strength ice cleat or a retail ice cleat? Here's how you tell: If you are buying from Costco, Home Shopping Network or your local fishing or bait shop, the answer is "retail. Retail cleats break easily when used in industrial work environments. They are designed to be cheap, not durable.

How long are the ice cleats supposed to last before needing to be replaced? Your sales rep or manufacturer should never shy away from answering this question.
Insisting on answers to these important questions will save you time, aggravation and money, too.
---
If you found value in this post please click the "SHARE" button or simply "LIKE" it. Thank you for reading.
Bill Coyne is the VP of Sales for Winter Walking. He has been helping organizations across a wide variety of business sectors eliminate workplace slips and falls incidents in ice and snow for over 15 years. Email Bill bill@winterwalking.com or visit www.winterwalking.com for additional helpful information and resources.