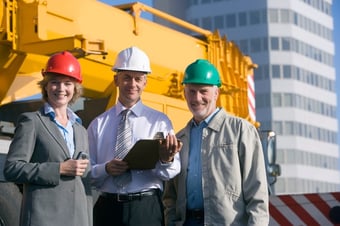 If a fireman asks you to check your smoke detectors, would you consider responding with: "We haven't had any fires this year, so I'll test them the next time we do."
Sounds ridiculous, doesn't it?
What if I told you that I hear tales of similar scenarios when I call a new contact and ask if they've tested their ice cleats yet?
What many people don't realize is that you don't actually need ice and snow on the ground in order to conduct an ice cleat test. All ice cleats are built to increase traction on ice and snow – that part is easy. If they didn't work, they wouldn't exist.
More likely, the questions that need to be answered are not along the lines of "does it work on ice?" but rather:
Does the traction aid stay on your foot while wearing it all day?
Can I keep it on while driving?
Can I walk indoors with it?
How does it fit?
All of these questions can be answered with absolutely no snow on the ground whatsoever.
If you truly need to know how the traction devices work on ice, go to your local ice rink for product safety testing. Seriously. They'll be happy to let you try them. We do it all the time.
But don't fall victim to waiting until there is bad weather to begin your evaluation. Every time there is snow on the ground, there is an inherent risk of an employee suffering a significant injury. Don't waste your time while leaving your employees at risk. Instead, begin your test now, snow or no snow.
Don't be one of those people who waits for a fire to check their smoke alarm. Get out in front of the hazard and be proactive about finding the right solution.
---


Thank you for reading. If you found value in this post, please consider sharing it with your LinkedIn network or simply "like" it.
Jordan Bell is the Executive Vice President for Winter Walking. He has been helping organizations across a wide variety of business sectors prevent workplace slips and falls in ice and snow for over 12 years. Winter Walking currently helps some of the world's largest organizations keep their employees both safer and more productive while working outdoors in the winter season. Contact jordan@winterwalking.com or visit www.winterwalking.com.