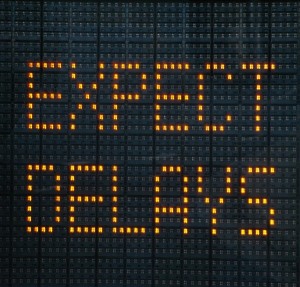 I've noticed a trend over the last several years. Organizations, both large and small, are chasing the zero accidents/incidents dream. And, I'm sorry to report, this is a goal they just won't reach. Because there's a seasonal safety hazard that's a ticking time bomb.
It's called winter. And it's right around the corner. Most of you will likely have had one or more winter storms with ice and snow before winter's official start on December 21st. If you live in a cold-weather state in the U.S or a cold-weather province in Canada, it's not "if" winter is coming, but when.
Some safety people wish they could ignore this fact and merely hope winter doesn't arrive. But, as we all know, it will. And companies that hope to chase zero need to be prepared. In winter, that starts with ice cleats for shoes and boot spikes.
Those who aren't willing to take the need for industrial ice cleats seriously will no doubt experience employee accidents in the workplace – and will never get to zero. If you have employees who work or walk outside in the winter months, they are playing Russian roulette with your company's profits with every step they take in the winter months – if they are not wearing ice cleats.
So please remember...
Slipping at work is easily prevented during winter with proper traction footwear. But you will never get to zero by ignoring winter slips and falls. So start taking winter traction more seriously for a higher chance of achieving your companies goals. The time is now.
---

Thank you for reading. If you found value in this post, please consider sharing it with your LinkedIn network or simply "like" it.
Bill Coyne is the VP of Sales for Winter Walking. He has been helping organizations across a wide variety of business sectors prevent workplace slips and falls in ice and snow for over 20 years. Winter Walking currently helps some of the world's largest organizations keep their employees both safer and more productive while working outdoors in the winter season. Contact bill@winterwalking.com or visit www.winterwalking.com.