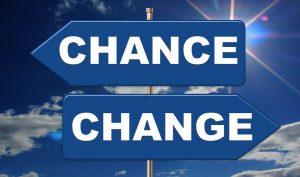 If you've tried to introduce a new piece of PPE to your workforce, you know how hard it is for humans to change their ways.
I talk to a lot of safety managers to discuss ice cleats and traction aids for shoes and they all tell me some version of: "I know my guys. They'll never bother to put them on."
But if you're a safety professional who knows that wearing ice cleats will reduce the number of winter slip and fall injuries (and, in the process, increasing your company's workers comp claims), then you owe it to your company, your work staff and yourself to find a way to introduce an ice traction cleat program.
And here's how you get them to comply.
Buy a few pairs of shoe traction ice cleats and keep them stored in your office until the first snow day. That morning, take those few pairs and pull aside a select handful of employees. Ask them if they would mind trying out a new product that you're really excited about.
Trust me, it will not take long for the workers who were not selected to take notice of those who were. At that point, whether its curiosity, envy, ego or something else, the usual desire to resist will fall by the wayside. Before you know it, you'll have people asking why THEY didn't get a pair of ice cleats!
Good safety programs are built around uniformity, but the BEST safety programs create that uniformity organically. If you can get your guys to express their interest in ice cleats on their own, you have significantly increased the chance that they will continue to participate going forward. And that will positively impact your company safety record – and your reputation.
---

Thank you for reading. If you found value in this post, please consider sharing it with your LinkedIn network or simply "like" it.
Jordan Bell is the Executive Vice President for Winter Walking. He has been helping organizations across a wide variety of business sectors prevent workplace slips and falls in ice and snow for over 20 years. Winter Walking currently helps some of the world's largest organizations keep their employees both safer and more productive while working outdoors in the winter season. Contact jordan@winterwalking.com or visit www.winterwalking.com.